TABLE OF CONTENTS
---
Can't find what you're looking for?
Search this website
Loading
---
GO TO NEW WEBSITE NOW
---
• HOME
• What's New Here?
• About PHS
• Contact PHS
• Museum Hours
• Museum Tour
• Items for Sale
• Credits
• Notes about this site
• Visit our Facebook page

• Subscribe to our e-newsletter

---
DOCUMENTS
• 1907 Souvenir of Pittsfield, ME
• Milestones & Memories
• Pittsfield Dates
• Pittsfield on the Sebasticook
• The Woolen Industry of Pittsfield
• Histories, Music, Poems, etc.
• PHS Photo Calendar-1994
• PHS Photo Calendar-2005
• PHS Photo Calendar-2006
• Maps

---
PHS PHOTO COLLECTION

BUSINESS
• Businesses-2005
• Businesses-Past
• Woolen Mill Photos
• Harry Cornforth slides
• Lancey House

MUNICIPAL
• Cemeteries
• Community Theatre
• R.R. Depot
• Library
• Other Municipal Facilities
• Parks
• Schools

PEOPLE
• Pres. Eisenhower's 1955 visit
• People of Note
• Margaret Chase Smith

ORGANIZATIONS
• Churches
• Organizations

VIEWS OF THE TOWN
• Fires & Floods
• Bud Homstead photos
• Houses
• Mysteries
• Mill Pond
• Sebasticook River
• Streets
• Tour of Pittsfield, 1972
• Wide & Aerial Views

---
THE PERSONAL TOUCH
• Write Your History
• Land & House histories
• Personal Memories of Pittsfield

---
• Resource Websites

---
Back to
top.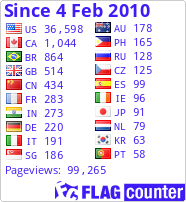 Pittsfield Historical Society's
Pittsfield Swimming Pool
Chris Downing, Recreation Director
Tel: (207) 487-3136 ext.520
---
The Town's outdoor swimming pool was built by funds raised by the Kiwanis Club in the early 1950's. The Town was to take responsibility for ongoing operation and maintenance. An official Pool Committee is appointed by the Town Council. The pool has served the community continuously for 44 years.

Each year the Kiwanis Club continues to support the pool by donating the funds to repaint the pool prior to opening.

The Town offers the Red Cross "Learn to Swim" Program in three 3-week sessions. This program is extremely popular and serves a regional need, with 300 students having consistently been enrolled in the program each summer, with a waiting list of 100 more. Children from neighboring communities have been charged a $20 fee, while Pittsfield residents have been charged just $5 (of this, $3 goes to the Red Cross).




The original pool under construction.






The Pool in 1972.


Beginning in 1996, the Town charged $1 per person per day for open swimming, regardless of residency. Up to 1,000 area children and adults use the pool on a daily basis during hot weather. If a new pool is constructed, the increased costs may require that a user fee system be incorporated, with higher rates charged to non-residents. Some residents of Detroit and Burnham have incorrectly perceived that they have resident status for use of the pool due to membership in the three-town school district.

In 2002, the investigation began into constructing a new pool was begun by the Pool Committee and supported by the Community Center Team of the Comprehensive Plan Committee. There are many decisions to make regarding size, design, and materials to be used, which should follow from a clear community needs assessment, expert advice, and available funds. The renovation of the pool was completed in 2009.
---
Original Version: 26-Feb-05.