TABLE OF CONTENTS
---
Can't find what you're looking for?
Search this website
Loading
---
GO TO NEW WEBSITE NOW
---
• HOME
• What's New Here?
• About PHS
• Contact PHS
• Museum Hours
• Museum Tour
• Items for Sale
• Credits
• Notes about this site
• Visit our Facebook page

• Subscribe to our e-newsletter

---
DOCUMENTS
• 1907 Souvenir of Pittsfield, ME
• Milestones & Memories
• Pittsfield Dates
• Pittsfield on the Sebasticook
• The Woolen Industry of Pittsfield
• Histories, Music, Poems, etc.
• PHS Photo Calendar-1994
• PHS Photo Calendar-2005
• PHS Photo Calendar-2006
• Maps

---
PHS PHOTO COLLECTION

BUSINESS
• Businesses-2005
• Businesses-Past
• Woolen Mill Photos
• Harry Cornforth slides
• Lancey House

MUNICIPAL
• Cemeteries
• Community Theatre
• R.R. Depot
• Library
• Other Municipal Facilities
• Parks
• Schools

PEOPLE
• Pres. Eisenhower's 1955 visit
• People of Note
• Margaret Chase Smith

ORGANIZATIONS
• Churches
• Organizations

VIEWS OF THE TOWN
• Fires & Floods
• Bud Homstead photos
• Houses
• Mysteries
• Mill Pond
• Sebasticook River
• Streets
• Tour of Pittsfield, 1972
• Wide & Aerial Views

---
THE PERSONAL TOUCH
• Write Your History
• Land & House histories
• Personal Memories of Pittsfield

---
• Resource Websites

---
Back to
top.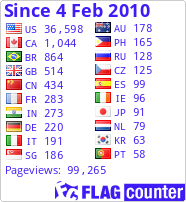 Pittsfield Historical Society's
Veterans Park
---
The newest park in the Town, constructed in 2000 and located next to the RR tracks on Main Street, at the location of the former Lancey House. This park has over 857 Pittsfield veterans, from the Revolutionary War to the present on it's honor roll. The lsit of names for the stones was compiled by Arthur Dewey.

A document listing Pittsfield veterans of American Wars from the Civil War to the Vietnam War, in printable pdf format is here. It was collated by Tom Brown from various sources.

The Veterans Park memorial as it appeared in 2005. Click on any of the six photos below to enlarge and to read the text on the stones.

With the help of PHS members Tom Brown and Jane Woodruff, in 2015 the Maine Historical Society created a section entitled Civil War Soldiers Impact Pittsfield on the Maine Memory Network.

---



Vietnam

---



Main Stone
Civil War - WWI - WWII

---


WWII, cont.

---


Korea

---


Revolutionary War
War of 1812
Spanish American War

---


Post Vietnam
---
Original Version: 29-Dec-05.